Your PC Wants to live More.
The One Stop Solution for all Your Computer Problems. Now Get India's Most Trusted Laptop Repair Service in Your Budget. We Provide Doorstep Laptop Repair Service and Apple MacBook Repair Service with Free Pickup & Drop. Our Laptop and MacBook Repair Services are available in Noida, Ghaziabad, and Delhi NCR. Get in Touch Today!
We repair assembled Pc's and Laptops in our repair system with a perfect fitting. And to do this process  we have certified technicians and quality parts who help us to complete this process. We want to get your device repaired in new condition so that you can use it for a long time. We have a specialized team for Apple Macbook Repair service and we are the best Apple MacBook Service center in Noida, Delhi, Ghaziabad, Faridabad, and Gurugram. We provide Apple Macbook Air Screen Replacement, Apple Macbook Pro Screen Replacement, Apple Macbook Air Battery Replacement, and Apple Macbook Pro Battery Replacement. We also provide Screen and Battery replacement for Dell, HP, Lenovo, Asus and Asus laptops.
Keep Your Computer Happy with Us- We're the Best in Town.
We provide doorstep services at least prices for Windows Laptop & Apple MacBook Repair & Screen Replacement in Noida, Ghaziabad, Greater Noida & Delhi.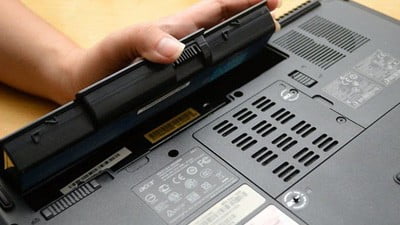 We provide doorstep services at least prices for Windows Laptop & Apple MacBook Repair & Battery Replacement in Noida, Ghaziabad, Greater Noida & Delhi.
We provide mother repair services like heating issues, dead issues, for Windows Laptop & Apple MacBook in Noida, Ghaziabad, Greater Noida & Delhi.
We provide charging solutions for Windows Laptop & Apple MacBook all problems like Charging Port, Magsafe Repair Service in Noida, Ghaziabad, Greater Noida & Delhi.
We Started Our Journey with a laptop repair shop in the year 2019. Our idea was to serve a large community rather than getting bound to a small area. The very next year govt. imposed lockdown which gave us that motivation to take our business to the next level. We understood the need of the hour and started pick up and drop service during the lockdown and got a tremendous response. Currently having a customer base of 7000+ happy customers across Delhi NCR, We are experiencing average growth of 4% per month & 20% repeat and referred customers. We have a team of highly trained professional technicians who have solutions for your all PC related problems.
Let us master your computer challenge.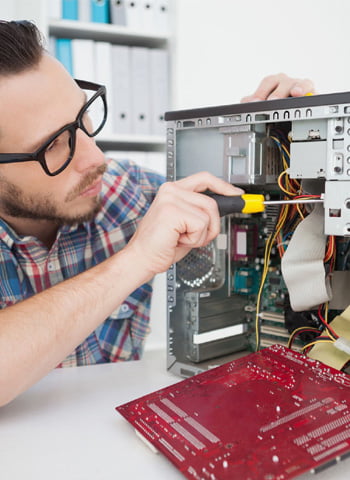 At LapyClinic we use proper tools to work safely and prevent damage to the computer equipment. We follow proper steps to disassemble and assemble your device.
Our obsession with customer satisfaction allows us to create ambassadors who trust us and refer us to their family and friends. Transparency is like a fundamental principle in our Code of Ethics.
We know how important your data is for you. We maintain the integrity and work without breaching into your data. Apart from this we can help you recover your lost data.
We have seen in our ongoing repairing process that most of the problems encountered in the device are in this way.
Charging Problem
Hanging  Problem
 Viruses or Malware
Battery dying quickly
Screen/Body damage
Overheating
Bad Keyboard
HDD & RAM Failure
Motherboard
Software & Windows
Adaptor/ Power Issues
Touchpad
Network & Connectivity
MACBOOK
Shivansh
My laptop went on a boot loop so i had it checked on my nearby laptop repairing shop they couldnt find out what the problem was they said it cant be fixed so later i did some research and found this website i contacted them and told them about the problem one of their worker came at my place checked the laptop and told me the hard drive is corrupted and then repaired in a couple of days the service was easy & fast. Highly recommended if you are looking for a quality laptop repair in Noida & Delhi.
Ankur
The screen of my MacBook Air was completely damaged, i contacted LapyClinic for MacBook screen repair. One of their executive picked up the MacBook same day and delivered the laptop very next day. The price for MacBook Screen replacement was way too less that the price i was getting from other stores. I must say Lapyclinic is the best place for Apple MacBook Screen replacement.
Rishika Goel
Replaced the battery for my Dell Laptop. Earlier the battery backup of my Dell laptop was just 30 mins but after replacing the battery, i am getting an average backup of approx 4 hours. I was provided with Doorstep Battery replacement service which was literally time saving as it was done just in a matter of 20 minutes. Great work. Call these guys if you are looking for Laptop battery replacement.
Monis Husain
Best laptop repair services across Delhi NCR. I was looking for someone to repair my Lenovo Thinkpad whose display was completely shattered and the keyboard was also causing problems. i called these guys and told about the issues, they arranged the pickup and provided me with Lenovo Laptop screen replacement and Keyboard replacement
Shashi Kumar Soni
Best place for Laptop repair and Laptop screen replacement with free Pickup and Drop. I highly recommend this if you are looking for someone to take care of your faulty Laptop and Pc. Very much Satisfied with the Service.
What type of laptop repair services do you offer?
We offer a wide range of laptop repair services, including hardware and software repairs, virus removal, data recovery, screen repair and replacement, keyboard replacement, and more.
How much will the repair cost?
The cost of the repair will depend on the issue and the parts needed. At Lapyclinic.com, we provide transparent pricing and competitive rates on all our laptop repair services.
How long will the repair take?
The repair time will depend on the issue and the availability of parts. At Lapyclinic.com, we strive to provide quick turnaround times on all our laptop repairs to minimize downtime for our customers.
Do you use original parts?
Yes, we use only high-quality, original parts for all our laptop repairs to ensure the best performance and longevity of your device.
Do you offer a warranty on the repair?
Yes, we offer a warranty on all our laptop repairs. If the same issue reoccurs within the warranty period, we'll fix it for free.
Do you offer on-site repairs?
Yes, we offer on-site repairs for laptops in Noida. Our technicians will come to your location and fix the issue on the spot if possible, or take it to our service center if needed.
How do I schedule a laptop repair service?
You can easily schedule a laptop repair service by contacting Lapyclinic.com through phone, email, or website. Our customer service team will help you schedule the repair at a convenient time and location.
Can you repair all laptop models?
At Lapyclinic.com, we have experience repairing all laptop models, including Lenovo, HP, Dell, Acer, Samsung, and more. Whether you're facing hardware or software issues, we can diagnose and fix the problem quickly and efficiently.